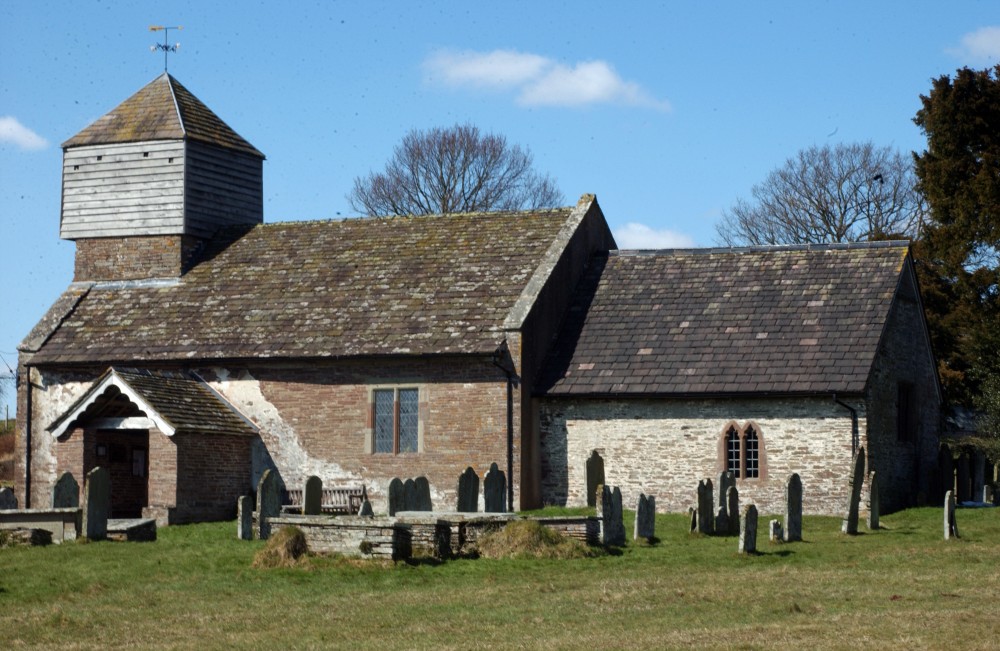 'My own memory of the perfect Herefordshire is a spring day in the foothills of the Black Mountains and finding among the winding hilltop lanes the remote little church of St. Margaret's where there was no sound but a farm dog's distant barking. Opening the church door I saw across the whole width of the little chancel a screen and loft all delicately carved and textured pale grey with time'.
John Betjeman
There must have been many who, lured by Simon Jenkins's England's Thousand Best
Churches down Herefordshire's interminably serpentine lanes, will have finally come to a
halt outside what looks like a barn with an off-beam wooden turret and ambitious
windows and asked themselves what all the fuss has been about. If they have gone round
to the south door, they will have been struck by the breathtaking panorama running from
the Black Mountains to the Golden Valley but once they have entered the church they will
have stood amazed. The first thing that strikes is the 16th Century rood screen and loft,
exquisitely carved in oak and standing as a tribute to the defiant spirit of Herefordshire
folk who ignored the philistinic depredations of the reformation laws. Then there are the
beautiful wall texts, sensitively restored in 1974, a strong reminder that the main fabric of a
church is not stone or brick, but rather the prayers of all those who have worshipped or
prayed in it over the centuries. And finally in the chancel there is the magical east window
by Archibald Davies, a stained glass artist whose work can be found in, among other
places, Hereford and Worcester Cathedrals. These are the details. The overall impression,
however, is that of a perfect village church in perfect countryside, loved and cherished for
centuries.